by Gary Chen
A small little guide for the average college student on saving while they travel.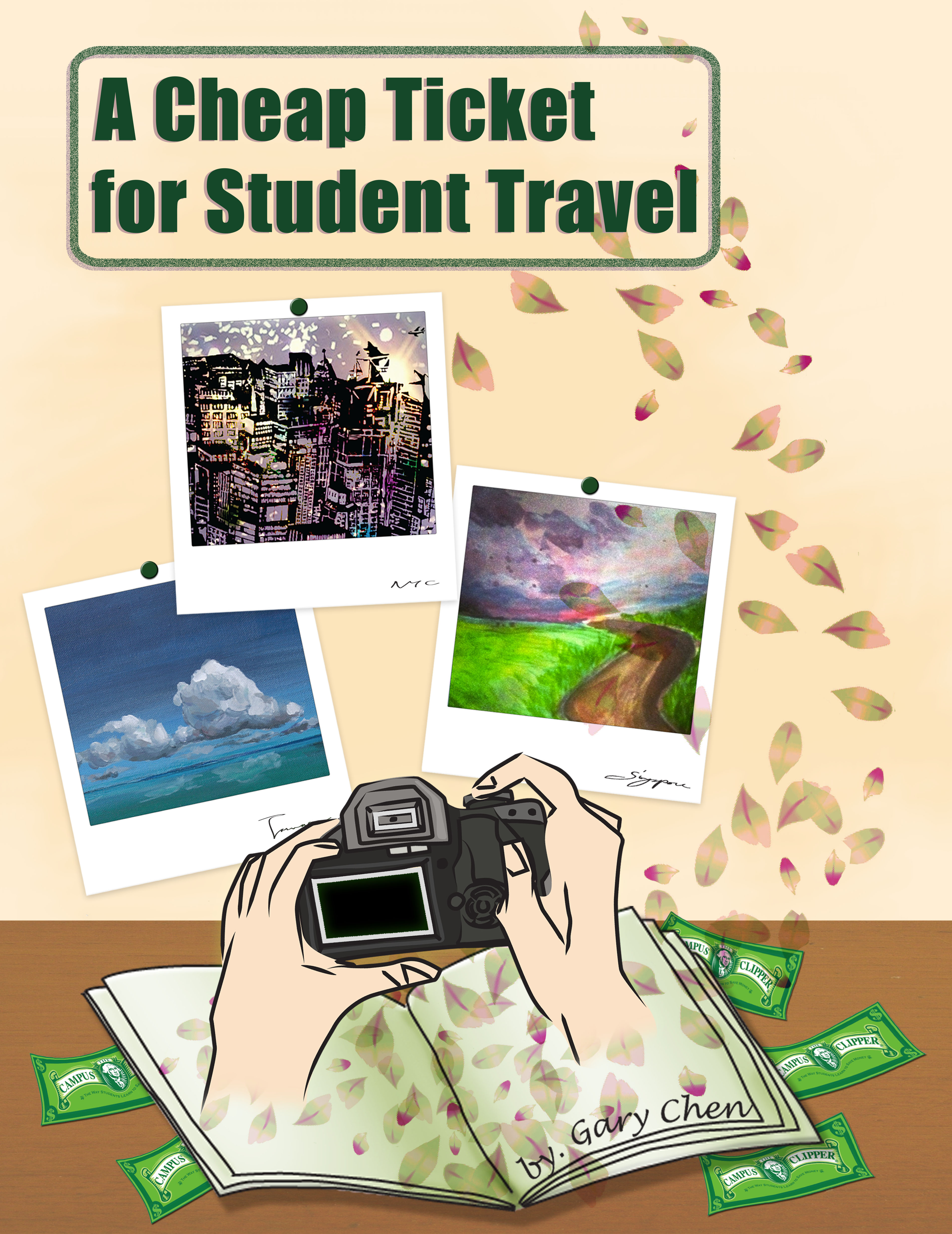 Gary Chen's new book, "A Cheap Ticket for Student Travel" is a great, yet short, read for college/low income students interested in traveling (especially traveling abroad).  At only 23 pages (in PDF form), you can read through it pretty quickly, but it offers some great insights into how you can travel even on a college student's budget.  
He opens with a pretty strong argument for traveling while you're young ~ time, energy, and lack of ties.  This is something I wish a lot more students would keep in mind; by the time you have jobs, families, and other demands on your time and attention, traveling becomes less and less of a likelihood.  Since traveling can significantly add to both your accomplishments and the broadening of your experience, taking that awesome trip now is a pretty good idea.
Most of his advice officially starts in Chapter two, where he begins with the important saving tool – Planning.  This carries through the next two chapters during which he discusses how  even little things like grouping nearby locations together can save money on costs.  Chapter 5 is where he really gets into precise methods of saving as opposed to more general recommendations.  He also has a really great form on pages 17-18 that helps you list out your expected expenses and likely total.  I think filling this out is a great way of reminding yourself precisely how much this might cost you and what you need to save. Throughout the book, he offers some great means of saving and I like the main message he communicates — traveling doesn't have to ruin you financially!
Writing style: Some of the writing could use some editing and there were a few choppy areas, but overall I found it to be a quick and easy read.  A great addition to the ebook is the number of internal links Chen offers his readers–he frequently links to relevant and interesting articles relating to the subject of discussion.  Particularly helpful are the links to discount sites and saving tools; I might even use a few of these!
If you are interested or thinking about traveling, I recommend checking his book out.  You can find it on Smashwords as a FREE E-book (I like the free part, it matches his theme 🙂 )