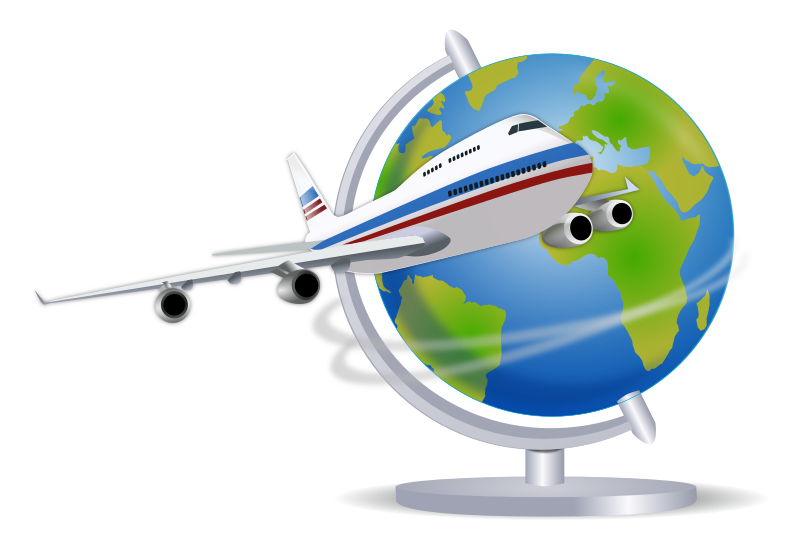 Your first step in estimating expenses is to determine what is included in the Program's Package.  The school/organization will give you a price that you have to pay to them, and what is provided through that package varies from program to program.  Usually, it will include tuition, housing, a certain number of "culture trips" (may be extra!), transportation between hotel and school morning and afternoon (for short programs), VISA (may be extra!), and the assistance of a program advisor.
Some things to verify include:
Transportation Fees – does this include flights, trips to and from the school and hotel, trips to internships, extra trips offered during the program, etc.
Housing Fees – Is there a deposit required by the hotel? What amenities are provided by the hotel? Is breakfast offered? What about a gym or exercise facilities? Is there a mini kitchen in the room or are you required to eat out?  How about laundry facilities? An iron? Wireless? How many people in a room? 
Program Fees – Are all culture trips included in this price? Books? Exam software or notebooks? Transcripts?  All classroom expenses?
Flights – If flights are included, how many suitcases do you get free?
VISA – Is the VISA included or are you getting that on your own (this is important for your time considerations as well- VISA can take weeks to obtain)?
Books  – Are they included?
In addition to the fees required by the school, you will have a number of out-of-pocket expenses. Many of these will depend on your own choices (e.g. shared or private rooms), but certainly some of them are requisite no matter what.  A great place to find information on living expenses is Numbeo's "Cost of Living" site or try googleing "Cost of Living in . . . . "
Below, I have attempted to list the most common expenses study abroadists face during the trip.
These costs naturally vary student-to-student, place-to-place so this is not a hard&fast list of expenses. Some of us will spend less, some more. But at least it gives you something to work from!
**[PP] = Usually included in the overall price of the program listed by the school
Tuition (???) – Depends on the school, location, and length of the program [PP]
Flights (approximately $600-$2500 one-way) – shop early, plan well. 

Airline Baggage Fees (US-Foreign Country = 2 free bags, then $75-$150 for the third one) – if you are flying internationally between other countries, this cost may change!).  Remember to book all you tickets at once or you might be charged for each bag on any domestic flights included in the trip. Also don't have overweight luggage!
Layover Fees ($0 – $300) – Some flights involve layover delays in between each flight. Sometimes people end up spending money on food, drinks, entertainment, souvenirs, short tours of the layover stop, hotels, taxis, etc.  To avoid these extra costs, bring a book or tablet with you on the trip, take a bus if you leave the airport, and sleep in the airport if allowed.

Housing (usually around $1000-$1500 / month) [PP] – usually required even for home-stays.

Hotel Deposit ($70-$200) – Not always necessary – if required, must be paid upon arrival at the hotel. Usually will be included towards the cost of the hotel room.

Alternative would be finding a hostel (average $15-$50/night) or staying with someone you know.

Costs for Hotel Amenities (Gym, Trash, Wireless, Recycling, Laundry, Dry-Cleaning, House-Keeping, etc.) are sometimes not included in given hotel fee.  Ask your program director what is and is not included.

VISA ($0-$500) – Usually free if you stay less than 90 days. [PP]

If you do require a VISA and you have to get your own, it may require traveling to a major city to the nation's embassy twice (once to drop off paperwork and once to pick up the VISA). This often adds an extra hotel and transportation cost for the trip.

US Passport ($135) – ALWAYS required. Check out our Passport page for more information.
Textbooks ($60-???) – Depends on your program, classes, etc.
Transportation ($100-???) – Costs can run at very small if you mostly walk to pretty high if you take taxis or have to pay extra money for culture trips or tours. Walk, Bike, or take a Bus if you can.  Save a minimum $100 just in case!
Food ($100-$1000/month) – Depends on location, length of program, and what you eat.  Can range from minor amounts to extremely costly.  To save money try cooking for yourself (especially in the hotel has a kitchenette), eating on the street, or finding restaurants that serve the local workers. Avoid cafes, nicer dinner establishments, or tourist shops.  Organic or Vegetarian options often cost more.  You can always bring a tub of peanut butter and live on sandwiches or bring some boxes of Mac&Cheese!  Not to say you can't taste some good traditional cuisine! Yummy 🙂
Excursions ($50-$200/week w/ $300-$400 for one weekend away trip) – We all want to visit the cultural sites and stop off at a good club now and again.  Try to set aside $50-$200/week (more or less depending on what you're doing), and spread out the costlier places over the duration of the trip.  I've never seen a student manage a study abroad trip without at least one major trip to a different country or city, so save $300-$400 for that one weekend traveling expedition.
Souvenirs ($100-$250) – You may not spend it all, or you might spend more. But I'd try to set aside this amount as your base.
Clothing ($100-???) – Entirely up to you!  But at least $100 in case you find a t-shirt or jewelry or a hat or something.
Suitcases ($100-$150 each) 

Common Surprise Extras

Medication (for the whole time)

Iron (if you have a suit) or Dry-Cleaning

Laundry 

Internet (if you don't have wi-fi, you can sometimes rent a router)

Phone Service (a lot of international travelers rent a phone and plan for their trip)

Insurance (Health and Renters)

Gym / Exercise

Kitchen Appliances for the room

Living Supplies (shampoo, conditioner, soaps, dish soap, blankets, towels, hair dryers, plates, trash bags, etc.)

Clothing (emergency shirts, pants, suits, shoes, hair things, hats, etc. – you packed for hot and it's cold, you packed for hiking and you suddenly have an internship with a company.

Doctor's Bills – food poisoning, broken bones, etc.

Appliances – extension cords, adapters, chargers, padlocks, etc.

School Supplies – pencils, notebooks, etc.
So What About You?  Any Costs You'd Add To The List?